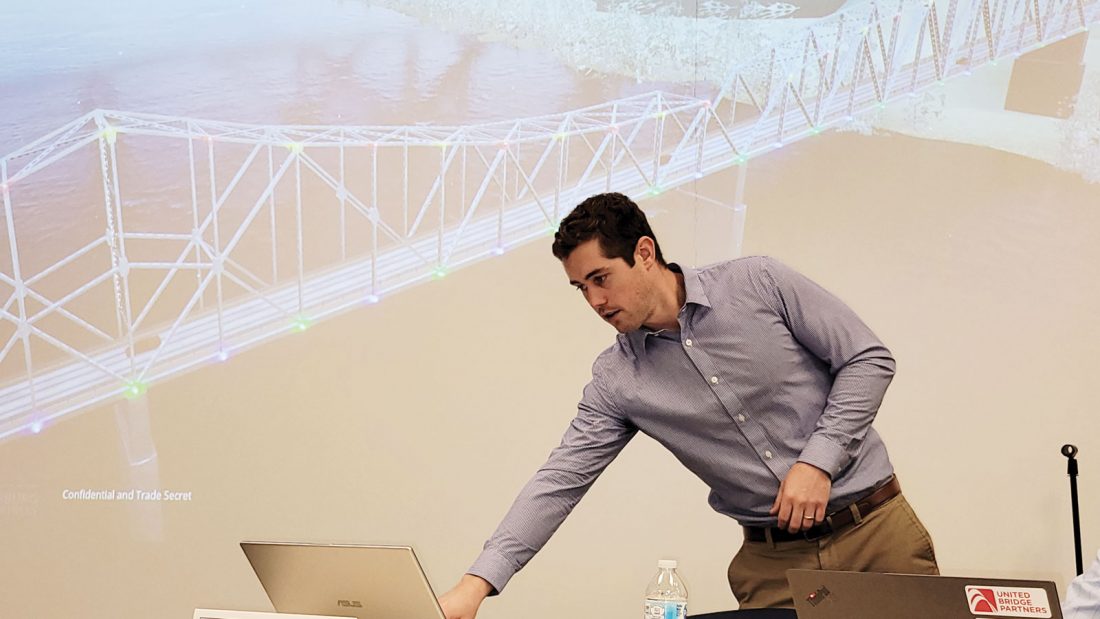 November 10, 2021

Memorial Bridge will remain open during rehab work

Ryan Dolan, vice president for business development with United Bridge Partners, changes a slide in front of a rendering of the Memorial Bridge lit with decorative lighting during a presentation Tuesday at the Judge Black Annex in downtown Parkersburg.

PARKERSBURG (News and Sentinel )— A $50 million rehabilitation of the Memorial Bridge is on track to start in March, with nighttime closures no longer part of the plan.

"The bridge will stay open 100 percent of the time, but there will be one lane closed for the majority of the project," said Ken Szeliga, vice president of construction and operations for United Bridge Partners.