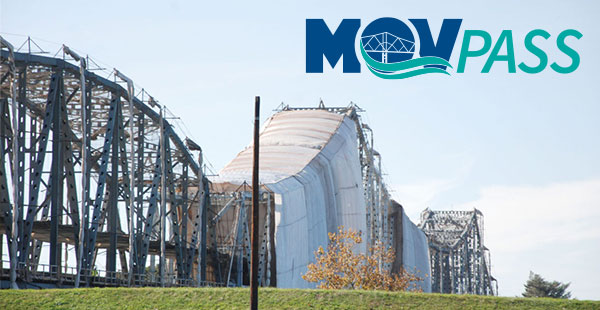 July 25, 2023

Live MOV Pass Registration Begins August 1, 2023

PARKERSBURG, W.Va., July 25, 2023 – Starting August 1, drivers will be able to take the next step in preparing for the reopening of Memorial Bridge by creating MOV Pass accounts online, in person, or by phone to get transponder stickers.

Those holding toll tickets purchased prior to the closing of Memorial Bridge for rehabilitation will need to set up their accounts in person to receive MOV Pass account credit. Otherwise, self-serve online registration will be the fastest and easiest way. These details will be announced on August 1 in an email to customers who pre-registered for a MOV Pass as well as posted on parkersburgbridgepartners.com and social media.

When creating an account, drivers will need:
Valid vehicle registration for each vehicle requesting a MOV Pass showing make, model, color, and license plate numbers
Credit/debit card
Valid photo ID (in person only)
Previously purchased toll tickets to receive MOV Pass credit – must submit tickets all at once (in person only)
The MOV Pass (or any other funded transponder account within the E-ZPass network) guarantees paying the lowest roll rate for each vehicle class. MOV Pass is required for those choosing the $30/month unlimited payment option.
Without a transponder (either MOV Pass or other within the E-ZPass network), vehicle owners will be charged the higher Pay-by-Plate rate (which includes administrative fees) and receive an invoice by mail.
Toll rates, toll ticket credit program details, and answers to FAQs are available at parkersburgbridgepartners.com.